Warren's talent as a Reiner is not questioned, winning his first Futurity and then Reserve Champion open Futurity at the 2001 Nationals.  He has enjoyed a very busy and exciting journey since then, with impressive multiple wins in Futuritys; Opens; and Derbys. Warren represented Australia in reining at the World Equestrian Games in 2010, finishing 13th overall.  A fantastic achievement for someone not based in the USA – the undisputed home of reining.
Racing Victoria was established in 2001 to provide independent governance of the Victorian thoroughbred racing industry.
Our objectives are to develop, encourage, promote and manage the conduct of thoroughbred racing by encouraging broad participation and sustainably growing the industry's economic and social value.
RV is focussed on ensuring punters, owners and racing fans are engaged and enjoying the sport whilst strengthening our right to exist by investing in equine welfare, participant wellbeing and integrity and providing the best racing for our stakeholders.
Our purpose is to champion great horse racing in Victoria and lead a financially sustainable thoroughbred racing industry.
Thoroughbred Breeders Australia (TBA) developed the Fast Track program to create a formal pathway for people to enter our industry.
If you are passionate about horses, this is an incredible opportunity.
You'll spend 12 months working on a respected stud farm while studying for a Certificate III in Horse Breeding, a nationally recognised, formal qualification. Plus, you'll have the opportunity to learn from leaders in the global equine industry. Topics covered include:
Caring for mares and foals
Preventing equine disease and injury
Foaling down
Handling young horses
The program provides an accelerated introduction to the industry, involving a mix of on-the-job learning and classroom study. As well as the formal equine units, trainees take part in a number of additional personal development and learning opportunities including:
• Safe driving and float towing with NRMA
Quad bike and side-by-side training
Mental health and workplace behaviour workshops
Networking events
Field trips to some of the world's most prestigious stud farms and the races
Fast Track trainees gain an unmatched introduction in all aspects of the thoroughbred industry, allowing them to kick-start a career that offers a world of possibilities.
This opportunity is aimed at anybody who has a passion for horses, no matter your equine background. If you enjoy an active lifestyle, working outdoors in a social and fast-paced environment, Fast Track could be the start of an exciting new career.
Link to here: https://www.tbaus.com/fast-track-program/about-the-fast-track-program/
Peter Storr is an British dressage rider, coach and judge and in 2020 was promoted to become a 5* FEI dressage judge which is the highest level as an international judge in dressage. He is also director of Judges of the British Dressage Board. He has represented Britain at World and European Championship. He is a highly regarded international trainer, coaching the British Pony Team to gold in 2013 and 2015.
EMMA MAXWELL: Emma grew up in a horse-breeding family which bred Arabian horses as a business until twenty years ago. Pat, Joanna and Emma of Lodge Farm Arabians bred around 25 Arabians a year from English, Straight Egyptian, Spanish, Russian and Polish lines and made their own original combinations. Lodge Farm bred halter champions up to World Championship level, several shown by Emma, plus Stakes race-winning  Arabians and many horses which won in multiple divisions.  Lodge Farm Arabians had a holistic view of the ideal Arabian as not just a show horse but one which combined external beauty with athleticism and trainability.
Emma lives in London, but still has some hands-on experience of breeding, owning the young stallion Wakil Aljassimya currently standing in Spain. The most successful horse she bred,  Adawy, is a show champion and the HOYS  Ridden Arabian of The Year which he followed up by being crowned as the Leading sire of Ridden Arabians for several years.
She has been an Arab Horse Society judge since 2001 and was for five years on the board for the Aljassimya Amateur Challenge which ran a Europe-wide series of shows for Amateur Arabian owners and riders. This was just one strand of the last ten years working as the advertising manager for the innovative Aljassimya Farm of Qatar. Now back in the world of the self-employed, Emma is mainly a consultant although she also photographs Arabians and writes for magazines and gives and most recently collaborated with Arabian Horse Times to produce a book celebrating 40 Years of Paris World Champions. She has been a Guest speaker at many conferences on any Arabian-related topic and looks forward to joining you back in Australia after a long time!
Judges: Mario Braga from Brazil, and Adam King from Australia will also be available at this education session to answer questions at this session proudly presented by the Arabian Horse Breeders Alliance of Australasia Inc.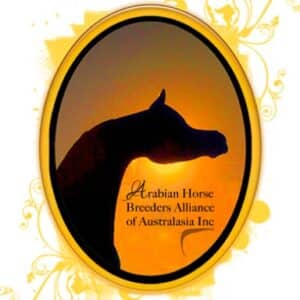 Dr Lizzie began her veterinary career in the UK after graduating from the Royal Veterinary College in London. Initially starting in ambulatory practice, she elected to fast-track her expertise and learn the gold-standard techniques offered by equine veterinary medicine in a busy hospital environment. Here she became passionate about equine emergencies such as colic, wounds and sudden illness.
She learnt the highest standard of horse medical care and decided to take these skills with her to Australia and back out-on-the road as an ambulatory vet. Since 2018 she has lived and worked in the horse-filled areas surrounding Melbourne. During this time, she experienced a high case load of emergencies and saw how the majority of horse owners are poorly prepared for these situations. Therefore, she launched Empowering Equine Education in 2021. A business providing vet-taught training to Horse Owners and Equine Professionals, specializing in the area of Emergency Response. She runs an online course, "The Equine Emergency Response Training" which has been educating owners worldwide. Equipping them with the knowledge and hands-on skills to feel confident and competent when encountered with any emergency scenario.
She has also run multiple in-person workshops in Victoria, Australia. Catering to both adults and young riders. Offering a decade of veterinary experience to the every-day owner. Since 2020 Dr Lizzie has also been working towards her Certification in Veterinary Acupuncture (IVAS). She incorporates seeing patients (Qi Veterinary Services) along with her educational role in the equine industry. Her passion lies in an integrative approach to equine health and long-term wellbeing. Promoting proactive health-care and holistic practices.
Hannah's fun and outgoing personality gives a unique theatrical and entertaining side to her liberty performances, which is enjoyed by all ages.
Hannah brings fantasy to the horse world. Using a simple training method called clicker training, Hannah and star miniature horse Crunch have been seen performing for the likes of Disney Channel; Better Homes & Gardens (with Dr Harry); Magazine covers; and the opening act for Alycia Burton's Australia wide tour. Hannah is a performer at heart with most weekends spent as a fairy alongside her unicorn companions. Her business 'Adorable Pony Parties' has celebrated over 400 birthdays, owing the success to the magical trick show, where Hannah and unicorns bring laughter and excitement to the event.
Hannah doesn't just work with miniature horses. In 2018 she took on the 'HVBA 250 Brumby Tournament' where she excelled in teaching her Kosciuszko Brumby 'Gypsy', in pulling a carriage for the final freestyle performance at the end of the 250 days. Gypsy and Hannah placed 3rd overall in the competition and 2nd in their freestyle performance.
Hannah is thrilled to share her very first book 'It's Trick Time' for the first time at Equitana. Her all inspiring full colour coffee table book illustrates 21 unique tricks, shown by Crunch demonstrating each trick in action. The aim of the book is to make the process of trick training easy and fun based on the gentle clicker training method.  You will find Hannah and her new book available at Cavallo Hoof Boots stand throughout the show.
The Mounted Branch provides a state-wide resource in support of operational police at incidents of public order management, planned and targeted patrols, land searches, ceremonial duties at events such as funerals, Police Remembrance Day and community engagement events across Victorian communities.
The role and responsibilities of the Mounted Branch include:
deploying defensive tactics, vehicle intercepts, night time patrolling and assisting police on foot patrol where required
public order management, including working around flares and fireworks
cleaning out stables, feeding and grooming horses, cleaning and maintaining equipment
ensuring the horses are appropriately worked and ready for deployment
The Mounted Branch places a heavy emphasis on the basics and fundamentals of horsemanship and riding. Once officers are highly proficient in these areas further training is provided in policing on horseback.
Treating spinal pain and dysfunction of horses has been an obsession of Dr Ian Bidstrup's for the last 25 years of his veterinary career. Additional qualifications include a Master's Degree in Chiropractic Science and Certification in Veterinary Acupuncture (IVAS). Therapeutic approaches include Regenerative Injection Therapy (Neural Prolotherapy) for tissue strain. Particular interests include birth trauma, girth pain, kissing spines, stifle lock, sacro-iliac dysfunction and saddle related spinal pain.
Between 2002 & 2009 Ian was one of the principal lecturers in Animal Chiropractic at RMIT University Graduate Diploma in Animal Chiropractic. Also from 2000 to present he has been one of the principal lecturers at the ASFA Saddle Fit Accreditation and Advanced Accreditation courses, and is the Editor of the course manuals. He is rated as a Master Saddle Fitter by ASFA, his specialty being saddle design and suitability. Ian is a Board Member of the Animal Biomechanical Professionals Australia, formerly known as the Australian Veterinary Chiropractic Association.
Also a member of veterinary professional associations AVA, EVA, AVAG, and IVAS. Ian has presented a numerous veterinary conferences both here and in Europe.
Allysse Smith owner, coach and trainer at Ashwood Performance Horses, is a very successful rider, regularly competing at National level and Royal shows.  Allyssee has achieved great results as both a dressage and show rider including recent results:
2021 Gold part bred ridden Australian Arabian National Championship
2021 Gold PSG Australian Arabian National Championships
2021 Champion Ridden Australian East Coast Championships
2021 Supreme senior rider Australian East Coast Championships
2021 Winner Lady Rider 25 to 35 royal Bathurst Show.