Emma Maxwell (UK)
Training
EMMA MAXWELL: Emma grew up in a horse-breeding family which bred Arabian horses as a business until twenty years ago. Pat, Joanna and Emma of Lodge Farm Arabians bred around 25 Arabians a year from English, Straight Egyptian, Spanish, Russian and Polish lines and made their own original combinations. Lodge Farm bred halter champions up to World Championship level, several shown by Emma, plus Stakes race-winning  Arabians and many horses which won in multiple divisions.  Lodge Farm Arabians had a holistic view of the ideal Arabian as not just a show horse but one which combined external beauty with athleticism and trainability.
Emma lives in London, but still has some hands-on experience of breeding, owning the young stallion Wakil Aljassimya currently standing in Spain. The most successful horse she bred,  Adawy, is a show champion and the HOYS  Ridden Arabian of The Year which he followed up by being crowned as the Leading sire of Ridden Arabians for several years.
She has been an Arab Horse Society judge since 2001 and was for five years on the board for the Aljassimya Amateur Challenge which ran a Europe-wide series of shows for Amateur Arabian owners and riders. This was just one strand of the last ten years working as the advertising manager for the innovative Aljassimya Farm of Qatar. Now back in the world of the self-employed, Emma is mainly a consultant although she also photographs Arabians and writes for magazines and gives and most recently collaborated with Arabian Horse Times to produce a book celebrating 40 Years of Paris World Champions. She has been a Guest speaker at many conferences on any Arabian-related topic and looks forward to joining you back in Australia after a long time!
Judges: Mario Braga from Brazil, and Adam King from Australia will also be available at this education session to answer questions at this session proudly presented by the Arabian Horse Breeders Alliance of Australasia Inc.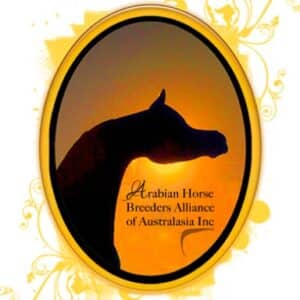 Visit Emma Maxwell (UK) at the following sessions
Details
Saturday November 12th
5:15 pm to 6:00 pm
Schockemohle Sports Demonstration Arena
The versatile Arabian
Emma has a wealth of knowledge and experience to share about the versatility of the Arabian horse.
The oldest of all equine breeds, the Arabian is widely known as the most beautiful as well but perhaps one of the best characteristics is the versatility of the breed.
Be it Endurance and Competitive Trail, Racing, Halter, Hunter pleasure, Dressage, English pleasure, Costume, Pleasure driving, Sport horse, Working cow or Reining the Arabian has so much to offer.