Proudly supported by kelato animal health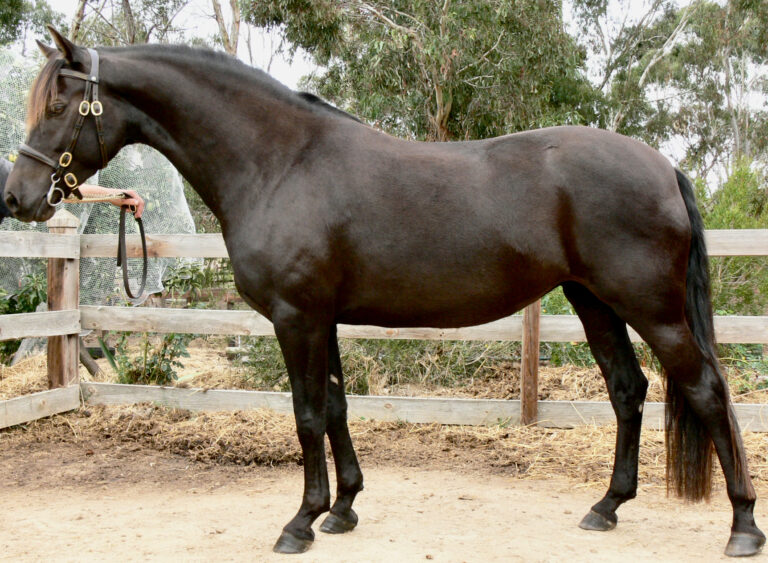 Morgan Horse Association of Australia
EXHIBITED BY Morgan Horse Assoc. of Aus
The Morgan is easily recognized by his proud carriage, upright graceful neck, and distinctive head with expressive eyes. Deep-bodied and compact, the Morgan has strongly muscled quarters. The intelligence, willingness, zest for life, and sensible nature of the Morgan is blended with soundness of limb, athleticism, and stamina. In addition, Morgan thriftiness and longevity have made this breed a horse for the whole family for more than 200 years – easy to love and affordable to own.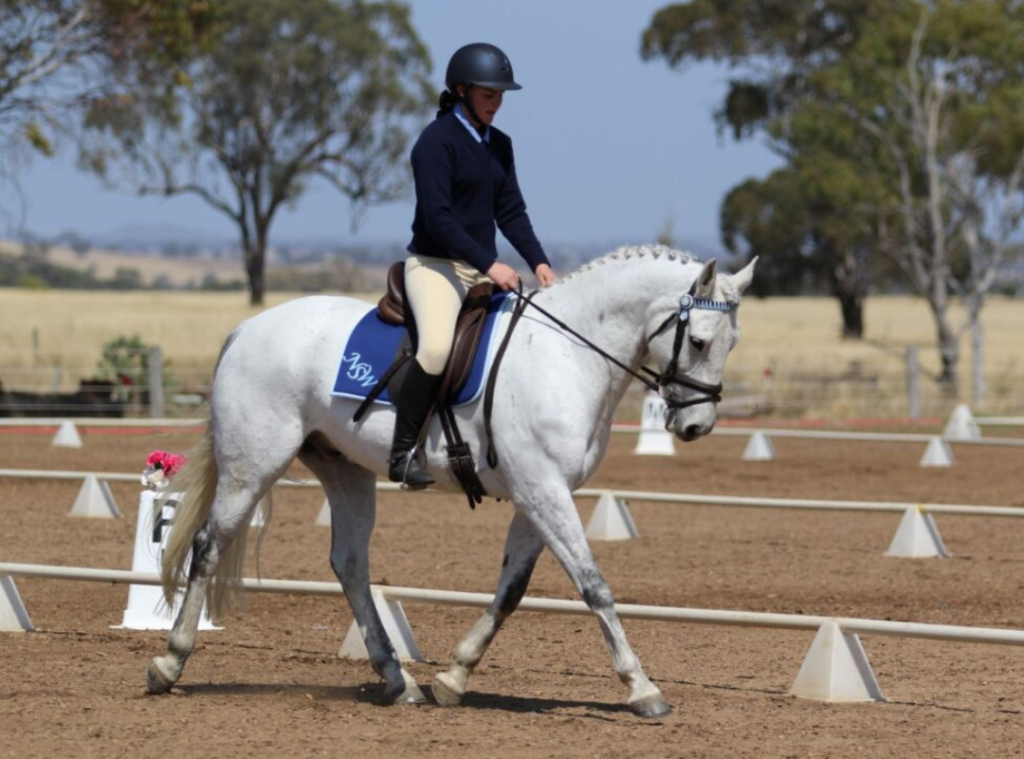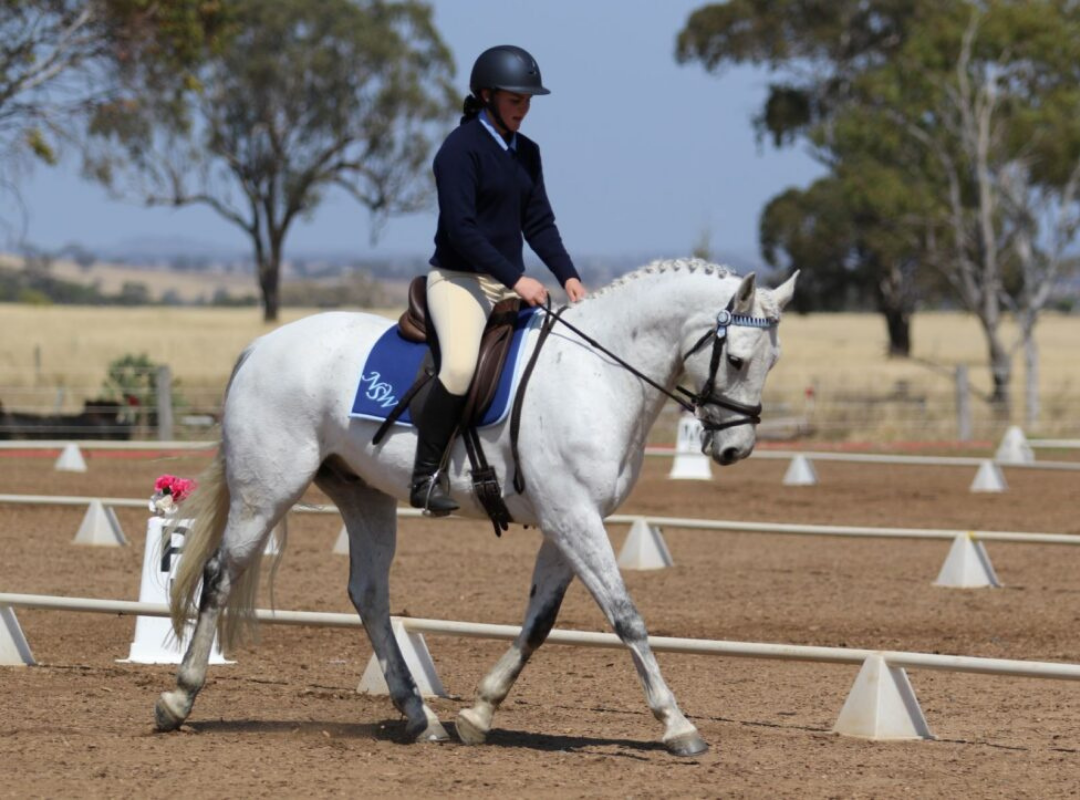 EXHIBITED BY CONNEMARA PONY BREEDERS' SOCIETY OF AUSTRALIA INC.

Not exceeding 14.2hh at two years of age or at the time of inspection, a compact, well-balanced riding type with good depth and substance and good heart room, standing on short legs, covering a lot of ground. Well-balanced head of medium length with good width between kindly eyes. Body is deep, with strong back. Characteristics: Good temperament, hardiness, staying power, intelligence, soundness, surefootedness, jumping ability, suitable for child or adult.
GUY FAWKES HERITAGE HORSES
EXHIBITED BY guy fawkes heritage horses
Guy Fawkes Heritage Horses are direct descendants of Australia's wartime cavalry horses, known as Walers. They are the only group of Australian Wild Horse to have this proven heritage value. GFHHA have been actively rehoming hundreds of Heritage Horses every year since 2004 and reintroducing ordinary Australians to their sweet, loving temperaments, floating paces, loyalty and sure footedness. GFHH successfully competing across all disciplines across Australia.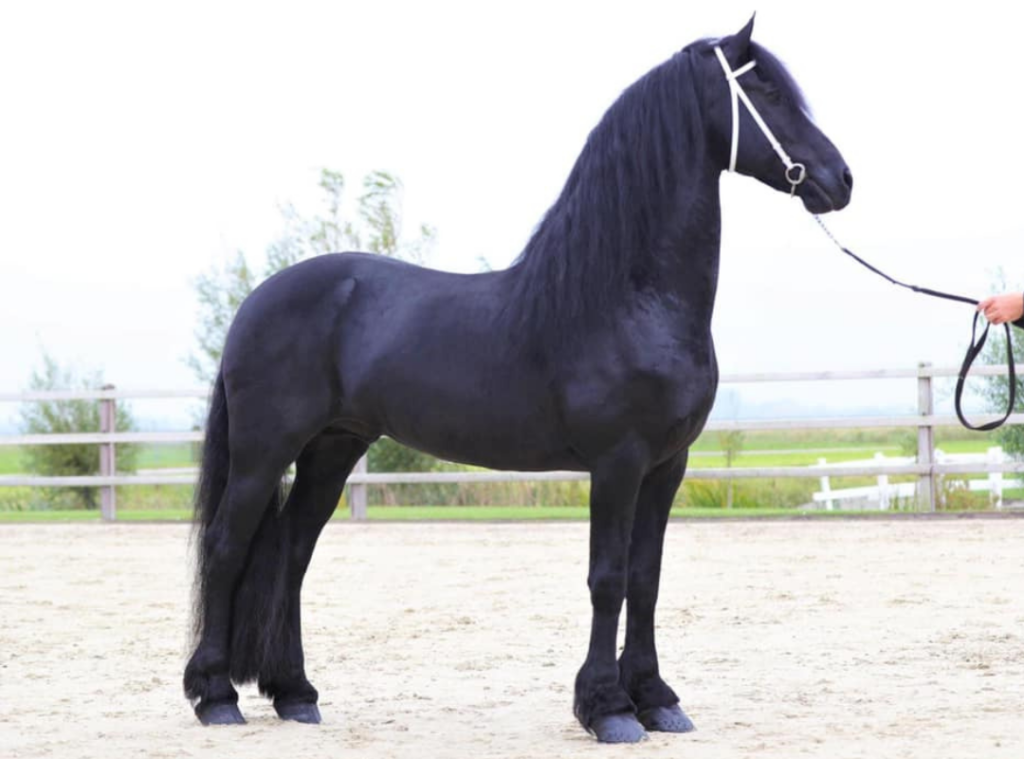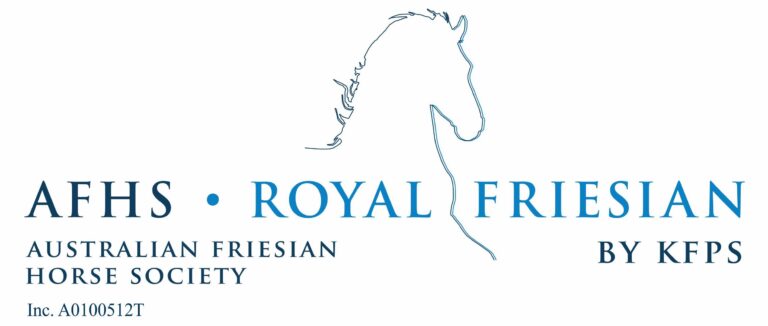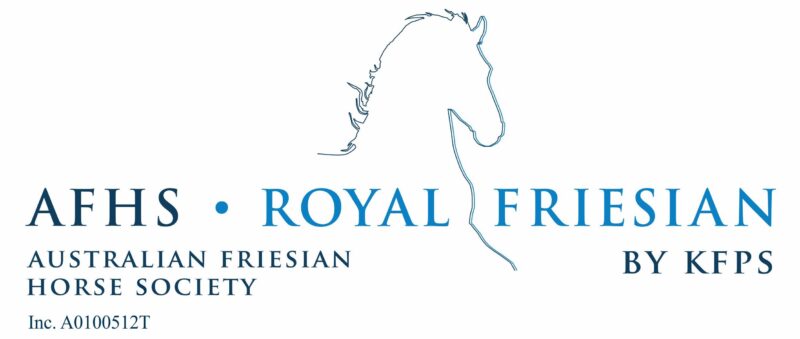 Australian Friesian Horse Society
EXHIBITED BY Aust. Friesian Horse Society
The AFHS is the official representative of the Royal Society "The Friesian Horse Studbook", Koninklijke Vereniging Het Friesch Paarden Stamboek (KFPS), based in the Netherlands. The KFPS is recognised as the World Wide Studbook for the Friesian horse and is the world-wide authority on the Friesian horse. The KFPS has organised the national societies in the World Friesian Horse Association (WFHO). The AFHS was established in 1983, and celebrates its 37th anniversary in 2020.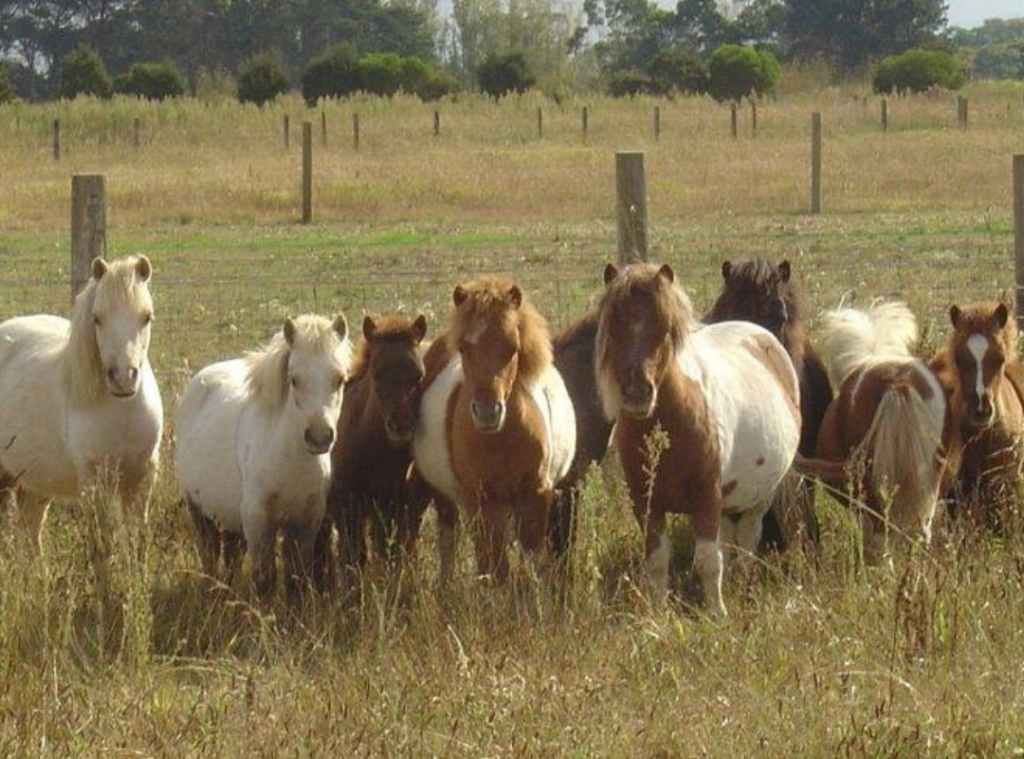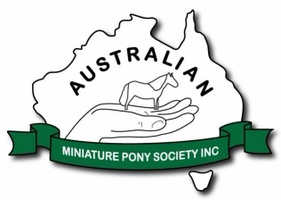 Australian Miniature Pony Society Inc.
EXHIBITED BY Aus Miniature Pony Society Inc.
The Australian Miniature Pony was derived from selectively breeding down in miniature, the smaller known pony and horse breeds. Decades of dedicated breeding, refining height and conformation, has achieved the breed as it is seen today.

Harness Racing Victoria HERO Program
EXHIBITED BY HRV HERO Program
HERO enables the Victorian harness racing industry to access premium life after racing homes for its horses by providing quality Standardbred re-education delivered in a timely manner by passionate and skilled trainers. HERO assists retired trotters and pacers to transition into a productive second career, matching graduates to their life purpose, focusing first and foremost on what is best for the horse therefore delivering the nurturing life beyond the racetrack that they deserve.
exhibited by misty park stud
Sportaloosas are a unique sport horse with distinctive coat patterns and of different types from tall, big striding horses ideal for dressage, jumping, and harness to shorter types well suited to western, pony club or cattle work.  Our horses are Knabstrupper bred a rare breed of warmblood originating from Denmark.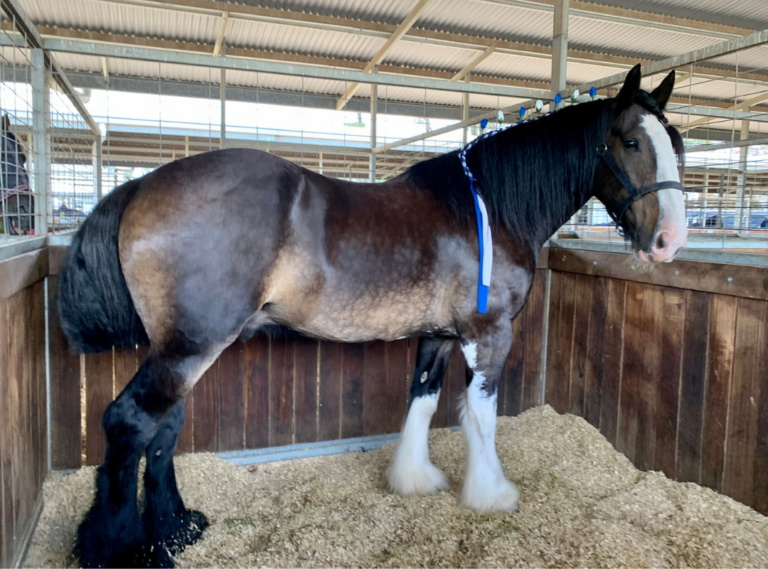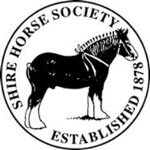 exhibited by misty park stud
Shire Horses are a heavy draught originating in the UK.  They are an extremely versatile horse used for driving, riding and pleasure. Shires are characterised by long straight silky feather on the legs and proportionate lean head set on a long slightly arched neck giving the horse a commanding appearance.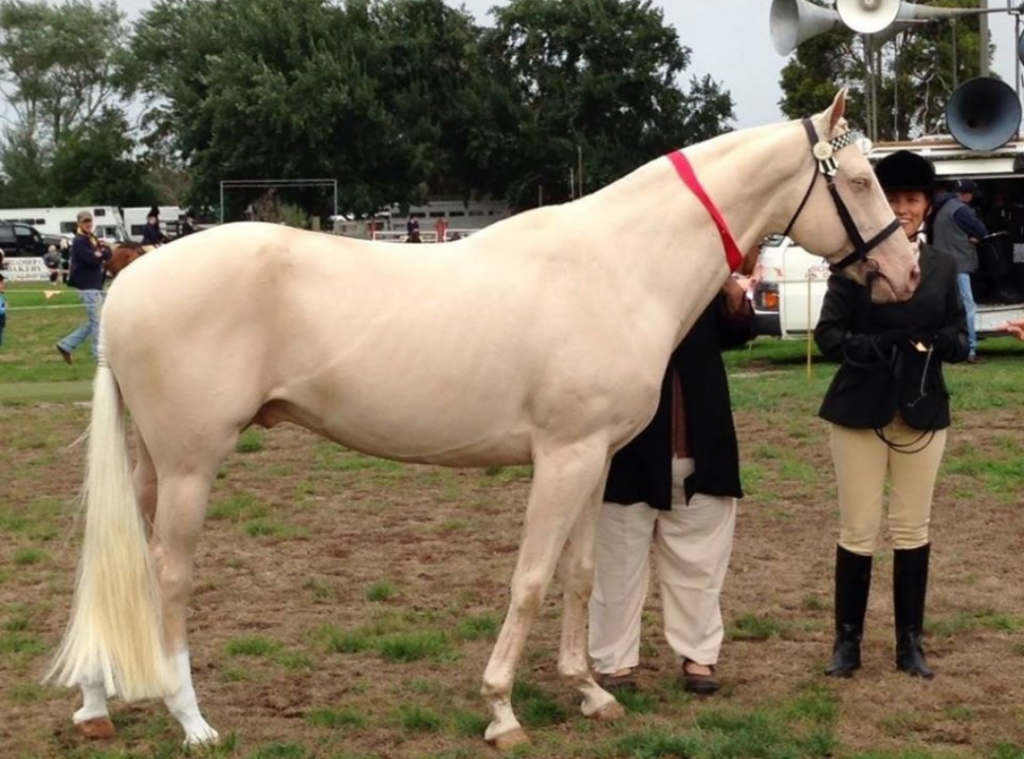 EXHIBITED BY Pegasus Lodge Stud
Australian Stock Horses are known as the Breed for every Need. Bred for Australian conditions they are hardy, athletic and incredibly versatile and can have competed in all disciplines. The breed began with the arrival of horses with the First Fleet in 1788, despite their mixed origins these first Australian horses developed into a strong and handsome type which was eventually called the Waler. Now with their own independent registry Australian Stock Horses can be found across the world.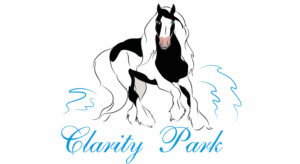 Australia Pony Stud Book/ Australian Gypsy Horse Society
EXHIBITED BY Clarity Park Gypsy Cobs
The Traditional Gypsy Horse will have heavy, flat bone. His body must be comparatively short. He will have a thick neck and a sloping shoulder, which should tie in well down his back. He should have a wide and powerful chest. His hindquarters should be round and large. He should sport a very thick mane and tail. His feet should be covered with a profuse amount of long hair or feather. This should start behind the knee or hock and fall to the ground and be on both the front and back of the leg.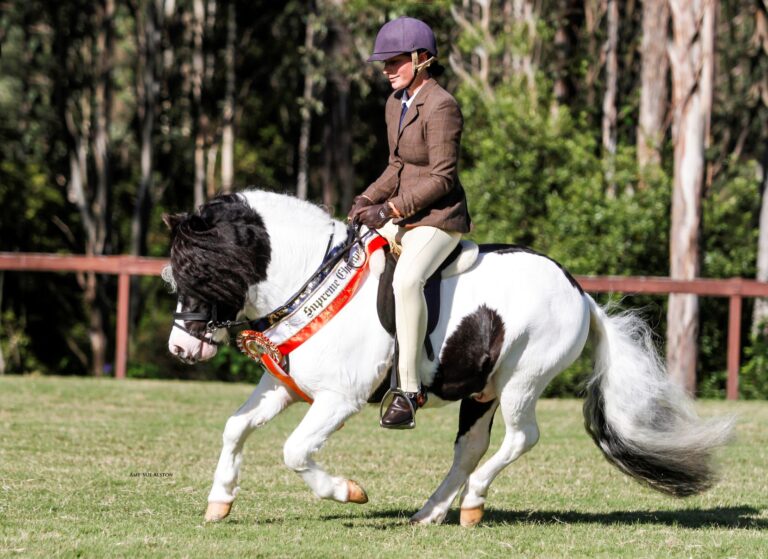 Loch Leven Park Shetland ponies
EXHIBITED BY LOCH LEVEN PARK PERFORMANCE HORSES & PONIES​
Showcasing the Shetland Pony, a native breed included under the Australian Pony Studbook Society banner. These small, smart and special ponies make the ideal childrens mounts, sturdy reliable ponies that have found success in a variety of fields within the equine industry; including showing, pony club, eventing, barrel racing, steeplechase events, sporting events and so much more. Come and meet our super star Shetland Pony exhibit in the breed village!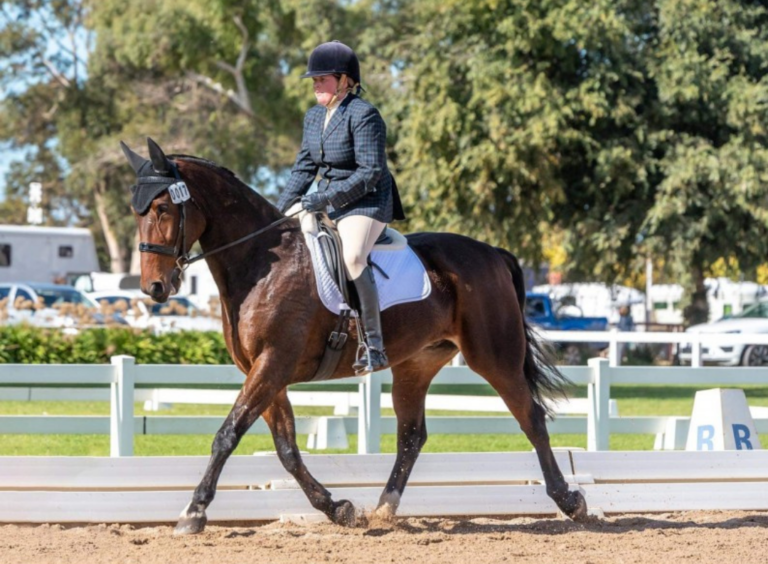 STANDARDBRED PLEASURE AND PERFORMANCE HORSE ASSOCIATION OF VICTORIA
Those who know the breed will claim the Standardbred is one of the worlds' best kept secrets. A breed that in addition to being the fastest horse in harness also excels under saddle and faces every task asked of it with gentleness, patience and a bottomless heart.